WINDOWS
VINYL & WOOD REPLACEMENT WINDOWS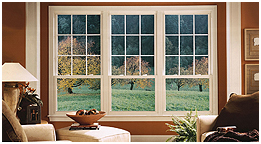 Energy Star Windows will save you money!!! Vinyl and Wood replacement  windows not only…
SIDING
PREMIUM VINYL SIDING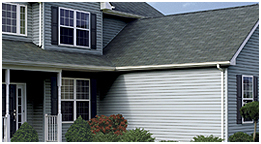 Enrich your home with premium energy efficient vinyl siding, vinyl soffit, fascia and seamless gutter systems…
ROOFING
DESIGNER & ARCHITECTURAL SHINGLE
Energy efficient roofs and Energy Star rated roofing systems installed by factory trained professionals could save…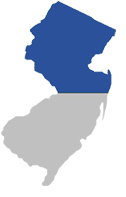 Our Service Area…

"Founded in 2002, Roofing Windows and Siding by 2B Development Corp has grown to be the area's most recognized exterior contractor and re-modeler. We are proud of our beginnings and work diligently to maintain values common to family owned and operated."
2B Development Corp is all about superior service in Replacing Windows, Roofing, and Siding. Are you working on building a new home or improving your old home? Are you looking to change your current frames to quality ones, find a professional siding contractor or that incredible roofer? Look no more for you are in the right place, we at 2b Development specialize in these three aspects of home improvement in New Jersey. We are dedicated to providing the following services:
We offer and install a wide range of energy-efficient replacement windows, all over New Jersey. Let us tell you why you should consider them over normal ones.
• You have a wide variety to choose from. This ensures you get what you desire based on what your style is and also depending on your budget.
• Their energy-efficiency comes in handy if you want to cut on heating, lighting and cooling costs. They have heat saving technology that helps reduce the costs incurred in energy consumption in your home. No more paying high energy bills!
• Further Pocket Friendly – Since you are helping the environment, the government rewards you with these by allowing the purchase to qualify as a for tax write off.
• Additionally, the replacement windows are low maintenance. You do not have to worry about a window leak repair every other month. Taking care of them in comparison is a breath of fresh air.
• We have a team of professional installers which often do custom services such as skylight window installation, our project designers and consultants who will work with you through the entire process.  Unlike other companies, They will provide custom just for you services and will not settle until all your demands are met.  This custom attention is one of the reasons why our customers regard us as one of the leading home window replacement companies in New Jersey.
Firstly, our project designers help you choose the right kind that suits your taste. This saves you from making the wrong choices that you might regret later.
Secondly, the project consultants who are highly trained and updated about current trends will help you choose the glasses and frame by letting you know their different features – you will know weather you need window repair or full replacement within minutes of calling along with your options. The right feature of choice will depend on the place and climate in your residential area.
Finally, the installation is done in such a way that it eliminates currents of cool air getting inside your house commonly known as drafts. This helps keep your house warm hence saving energy by cutting on costs that would otherwise be incurred through heating.
If you looking for professional siding contractors? You should hire ours. They deal with the now popular vinyl siding that has been the talk of the town for over 40 years.
Vinyl siding is now the most popular choice of cladding. Everyone wants to keep up with the trend and be up-to-date. The US Census Bureau found out that people choose it twice over any other material. Why not hire the best in town? Also, this kind of siding will allow a lifelong service and low maintenance. Once you hire our siding contractors, you don't have to worry about rehiring them. This is because the siding is made in such a way that it doesn't rot, crack or need repainting every other year. There is a wide variety to choose from, to improve your house appearance, our wide variety of style and colors will match your taste and preference. They work out well to blend with your home theme; whether based historic or modern architecture. It is made of high standard polyvinyl chloride as the main component. It helps maintain the color over the years no matter the change of seasons, climates or weathers in New Jersey. Additionally, in maintaining color, this material absorbs paint deeply and evenly to prevent easy discoloration or fading, unlike aluminum siding which requires repainting regularly. 2bCorp's siding gives you a wide range of colors and styles to choose from. Also, its high versatility gives your building the ability to adapt to any function or activity, be it use in your home, office, apartments, etc. All in all, You do not have to worry about the annoying mold and mildew that forms on walls. The material is resistant to them and in case they start growing, just wash it off using your garden hose or a power washer. Lastly, there are some good news for old homes, we put form-fitted insulators and weather barriers to your walls. This cuts on heating and air-conditioning bills because the insulators reduce unintentional air leakage through the walls to regulate temperature in all seasons.
As one of the best roofing companies in New Jersey, we guarantee you of quality roofing of your house.
• Firstly, we have a team of project managers that will ensure they advise you on the type of roofing sheets to choose. This is because they come in a wide variety of colors and style that suits your taste and preference.
• Our project managers also ensure installation of proper attic ventilation. This helps cut on your air-conditioning bills. Attic ventilation is attractive to look at, inexpensive to make and very effective as compared to ventilation from doors. You can fit as many vents as possible that are leakage free. However, this should be done in the right way for air to circulate well in your house. This is because when not done properly, moisture can build up in your attic and hence prevent the right airflow. Additionally, the moisture can also damage the vents and even cause mold to form on it. By this, ventilation will be hindered.
Our professionally trained technicians always do a thorough inspection to ensure that the whole roofing process is done in the right way and to satisfy our clients. To ensure quality-roofing sheets, we purchase our roofing from the globally renowned Owens Corning and the best rated GAF roofing materials. Our clients can trust us in offering very standard roofing. If you are looking for one of the best roofing companies in New Jersey, look no more. Get on a call with one of our project managers, and they will be more than happy to answer all your questions. From the point of choosing the right style for you up to the installation, we will journey with you in building your perfect home. Call us today!