Get a Free Quote
Fill out the form below to get started!

Roofing Contractors Morris Town
Roofing, Windows and Siding by 2B Development Corp : A Leader in New Jersey Roofing

Work closely with one of our project managers to select a roofing color and style that will complement your home. Our project managers will explain the importance of proper attic ventilation when installing a new roof. Our factory trained technicians will perform thorough inspections through out the roof installation process. 2B Development Corp provides top of the line Owens Corning and GAF roofing material.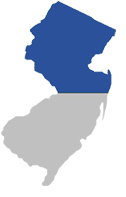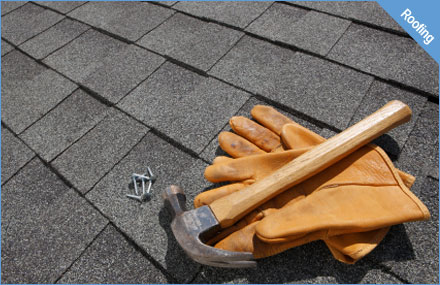 Counties We Serve:

New Jersey – Morris, Bergen, Passaic, Union, Essex, Sussex, Warren, Hudson, Somerset, Hunterdon, Middlesex, Mercer, Monmouth County.
Roofs degrade over time, and when they do, it is better to be prepared to have them replaced. That's where we come in. Since the beginning we have focused on quality, starting our service to Morris Town, 2B Development Corporation offers quality, affordable roofing solutions, and we want to help you give your home that new roof that it deserves.
When you hire us, we will look at the best way to replace and repair your roofs. Additionally, our project managers will also assist you in selecting a roofing style and color that perfectly matches the needs of your home as well as your budget. If you have questions, they will also explain to you other issues that are related to your roofing concerns, such as the importance of attic ventilation, durability and more.
We offer these services and many others to ensure the quality of our work as well as the satisfaction of all our clients. So if you need the best roof replacement that New Jersey has to offer, then here's how we can help you.
Roof replacement is more than just buying a set of roofing materials and installing them on your home. The process is actually more complex, and involves quite a bit of planning and inspection. We are known around Morris Town to be honest and reasonable for the prices we charge. Here is a brief summary of how we replace the roofs of our clients.
First things First, The Cost
The cost of replacing a roof varies according to each person's needs and preferences. Issues, such as roofing materials, the steepness of the new roof, the current state of the roof's framing, the area that needs to be covered and various other factors, need to be considered before an estimate for the entire roof replacement process can be calculated.
The good news, tough, is that our roof replacement services are quite flexible, which means that we can offer you several options with regards to the cost of replacing your roof. Furthermore, we will also provide you with all of our estimates, from the most affordable to the least affordable.
Also, most new roofs usually upwards of $10,000 dollars, but with careful planning, we may be able to help you save a few hundred to a couple thousand. This is what we try to do for all of our clients. So don't let the cost of your new roof trouble you. We will do everything we can to make the roof replacement process as affordable as possible.
Feel free to check us out on Better Business Bureau. 
Weight Issues
We will examine your roof's framing, so that we will be able to replace with something stronger or better. This is particularly important for old homes, which not only have structural problems in many cases, but also have roof frames that have become old or degraded over time.
If some of your home's roof's frames are still in good condition then we will inform you about them. Additionally, we will look at your roof's existing frames to identify areas that are vulnerable to structural problems, so that we will be able to replace them with more durable ones. And once we have made sure that the frames can bear the weight of your new roof, we will proceed with the next part of the roof replacement process.
Materials
We will help you choose the right roofing materials based on your property's location as much as your own personal tastes. We will also help you choose roofing materials which are resistant to the local weather, and which are more likely to withstand the harsh effects of rain for decades.
Furthermore, if your home is prone to heat, we will help you find roofing materials that have heat insulating features. On the other hand, if you would like steeper pitched roofs then we will help you find the ideal wood shake shingles.
The important point here is that 2B knows how to find the perfect solution to every roofing situation for their community. So if you don't know how to do that then we are perfectly willing to provide you the advice you need.
Features and Accessories
Sometimes, it also involves installing some new and useful features. For example, if you are concerned about snow then you may want to install an ice dam in your roof. These dams act as synthetic barriers to prevent backed up ice from flowing into your gutters, which in turn prevent ice melt from draining away from your roofs.
Likewise, if you are planning to install a satellite dish on your roof then we a special area may be set aside for that particular need, allowing you to install various equipment on your roof. So if you want your roof to have a few extra features, just tell us and we will do our best to provide them to you.
Shingles
Finally, we will replace your old roof's shingles with better ones. We will also examine your old shingles to identify how they were damaged, so that we will be able to replace them with new ones which are less vulnerable to damage. This way, we will be able to ensure the long term durability of your home's new roofs.
We Want to Give You The Best Roofs Possible
We don't just replace our clients' roofs, we also ensure their long term quality. All of our project managers are trained to provide our clients the quality roof replacement services the need, and all of our roofing materials are top quality.
When you hire us, we will make sure that your new roof is built and installed using the best materials available, and designed according to the latest building techniques. We will also advice you on how to choose the right style for your new roofs as well as any other advice that you may be interested in.
We are available in all parts of New Jersey, including Morris Town, Bergen, Passaic, Union, Essex, Sussex, Warren, Hudson, Somerset, Hunterdon, Middlesex, Mercer and Monmouth County.
So remember, if you need the best roof replacement NJ has to offer then 2BCorp has the services you need. Just give us a call, and we will do our best to give you the new roof that you've always wanted.
Click here to go back to the homepage.